June 23, 2021
NEWSLETTER- June 2021
The PHERA June newsletter is the first in a series, where we will explore in more detail the use of bio-pheromones. This issue provides the vision and explains the potential and reach of pheromone solutions enabled by the technologies and applications developed in the PHERA consortium. In subsequent issues we will look at integrated pest management IPM, precision agriculture, formulation technology, and CO2 reduction from a pheromone perspective.
For a broad data-based review of biocontrol, check out this report from the Institute for European Environmental Policy (IEEP), released today.
May 07, 2021
NEWSLETTER- May 2021
PHERA partners have produced the first pheromones for mating disruption in row crops.. Read More
April 21, 2021
Successful Scale-up of Pheromone for Maize Protection
We are proud to announce that Bioprocess Pilot Facility and BioPhero have collaborated within European project PHERA to scale-up the fall armyworm pheromone production. The process developed by BioPhero was executed in BPF's fermentation and downstream processing department, giving high yields and excellent product purity. The fermented fall armyworm pheromone will now be tested in the field by PHERA partners. The fall armyworm is an important pest of maize in Americas and in Africa. The pheromone will be used to reduce the crop damage via environmentally friendly mating disruption.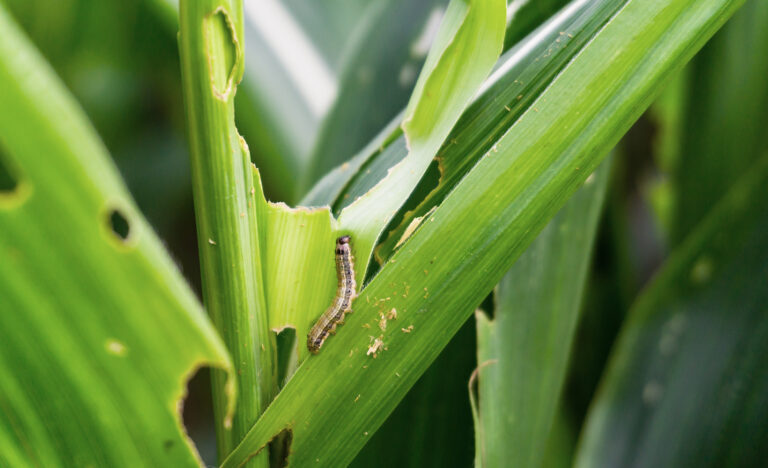 October 5, 2020
PHERA Consortium Lead by BioPhero Announces Successful Scale-up of their First Pheromone Product
BioPhero, a spinout from The Technical University of Denmark developing a new sustainable and eco-friendly method for controlling insect pests in agriculture, has successfully scaled the fermentation process of their first pheromone product to 180 m3. Manufacturing pheromones at this scale will make them an affordable, competitive, and efficient solution for pest control and allow a significant reduction in the use of insecticides.
"BioPhero has developed and scaled the technology for biological manufacturing of pheromones at a record speed", said Kristian Ebbensgaard, CEO of BioPhero. "We look forward to delivering the first pheromone to our customers, pheromone formulators, worldwide, and to expanding our pheromone portfolio to enable sustainable pest management in row crops. BioPhero and our partners are guided by the vision to make pheromone-based pest control a mainstream crop protection method, helping growers and AgChem companies to increase productivity in a sustainable way".
While pheromones have been produced by synthetic chemistry for years, BioPhero´s yeast enables a natural production of pheromones similar to that of the insect´s, at a lower cost and without the use of toxic chemicals. Field tests on the cotton bollworm show that the activity of the biologically produced pheromone blend is equivalent to the activity of chemically synthesized pheromone components mixed in the optimal ratio.
The development of the technology and up-scaling was supported by Horizon 2020 funded project OLEFINE (http://olefine.eu/) and BBI JU funded project PHERA (https://www.phera.info/) and was carried out in collaboration with international academic and industrial partners.
This project has received funding from the Bio-Based Industries Joint Undertaking under the European Union's Horizon 2020 research and innovation programme under grant agreement No 886662.
This project has received funding from the European Union's Horizon 2020 research and innovation programme under grant agreement No 760798.